Thursday, October 18, 2018 – The final day of the first week of the CAP, and a return journey to Australia.
Awaking at 6:30am, having dutifully packed all my luggage the night before, it was simply a matter of getting ready to check out of the hotel. I did this, and waited in the lobby for Peter and Will – the latter of whom was staying on in the US for an extra week, so it was just Peter and I making the return voyage this fine day. Fine? Indeed, the rain had finally stopped on our last day in Dallas.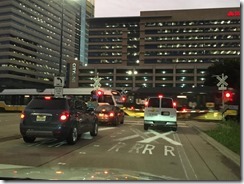 Bags packed / A train crosses near the State Farm campus at CityLine
As per usual, we drove to the CityLine complex and consumed breakfast before launching into the second day of DoDAF training. Class went as late as 2:30pm, so we got under way on our journey to Dallas Forth Worth airport. First stop, a record store – in lieu of our aborted attempt to travel to an alternate shop the previous day. This took us through the long and foreboding concrete jungle of Dallas' motorways until we reached Josie Records, just off the Lyndon B Johnston freeway.
Here, I picked up a few records which followed me as carry on luggage back to Canberra. The range was impressive and the prices respectable. The condition of all the records I bought was VG+ to Near Mint. The big ticket item was a mint (unopened) Weezer blue album repress through the fanatically impressive Mobile Fidelity Sound Lab label and are not easy to come by back in Oz.
John Lee Hooker – The Real Blues (early 70s compilation)
The Horace Silver Quintet – Finger Poppin' With The Horace Silver Quintet (French Blue Note repress, 1983)
King Crimson – Discipline (US 1st)
Gang Of Four – Songs Of The Free
Weezer – Weezer (Mobile Fidelity Sound Lab)
From here, we checked out a boot shop opposite the store, and I bought Toni a dress and myself a country inspired button up shirt.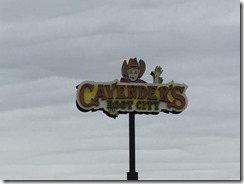 We then jumped back into the car and headed for a large mall just outside the DFW airport complex called Grapevine Mills. The initial entry point was a huge, huge discounted fashion retailer called Burlington, which had a seemingly infinite row after row of fashion.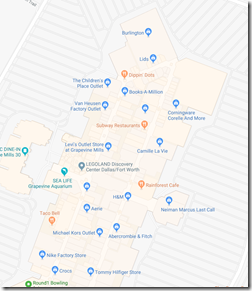 The complex also featured a Lego Discovery Centre, however unluckily it closed at 4pm, so instead I was able to take a look through the adjoined shop, where I bought two Minecraft key chains for the boys.
On the way out, I stopped at a bookstore and bought a repress of the Beatles "white album" in mono, which I'd been avoiding, but seemed the only way I'd pick up a copy for a reasonable price.
From the mall, it was a quick journey through to the airport's terminal D, where Will dropped Peter and I at the door, and we hauled our luggage inside.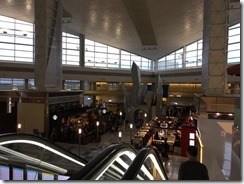 It is a massive terminal – one of the largest I've ever seen. Once we did the bag drop for checked luggage, it was time to find the business class lounge. Unfortunately for us two things – we were at the airport about two hours early for our flight, and secondly, the makeshift "co-op" lounge was absolute shit. When we finally found it (not obviously sign posted), we had to take an elevator up, and inside it was shared between American Airlines and some others. It was long, and we found seats towards the back of the "lounge". The food was mostly gone, and no one seemed particularly attentive. The bar was small and service was slow. There were all sorts of people in the lounge, with gloom on their faces. It was shit.
There was an Aussie in the back corner doing conference calls with ear buds in his ears, booming across the room and near to where we sat. We couldn't really hear ourselves over this boorish git who evidentially has to face the music come Monday. What a shame. After getting some of the rather unappealing food I eventually packed up my stuff and moved away from the Aussie PA system and Skyped home.
It wasn't long before it was time to board. As I found my seat (18F) which was a massive improvement over the inbound flight, I was surprised to find out that my companion (in the adjoining seat) was no other than the PA system – joy.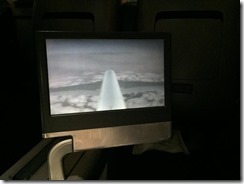 Well, the flight went incredibly well, after take off and dinner, I managed a record 10 or 11 hours of mostly uninterrupted sleep, partly owing to the fact I wasn't at all hot during the flight. This meant that I only had to deal with about five hours of flight time (about 2 hours at the beginning and 3 at the end) which meant I was awake and ready for breakfast as we approached the coast of Australia.
By the end of the trip, I'd watched seasons one and two of Silicon Valley, seen the Incredibles 2 and Tomb Raider, and played about two hours of Civilization V on my laptop (which was too powerful for the business class A/C outlets). We waited ages for our bags once frustratingly clearing customs (express was not being honoured, so we had to go through with ePassport). We very nearly didn't make the domestic transfer in time, but ended up getting to the terminal with a minute to spare. An hour later, we've touched down in Canberra where I'm met by Toni and the minions at baggage collection.
Thus ends the first week of training in Dallas. I'll return early next year, as I am excused from week 2 as I'm already TOGAF certified.
Stay tuned for more in early 2019.