The big news of late 2018 is that we've bought a holiday home on the New South Wales South Coast.
This means a lot more holidaying but less further abroad than usual. We'll still use our Wyndham/Trendwest membership to voyage further abroad, but for now at least we'll be happily resigned to our new getaway place.
It's taken a lot of manual labour, but we've managed to transform the place into a lovely spot to call our own. Two large bedrooms, one bathroom, kitchen and lounge/dining on just under 600m2, a short drive out of town.
Today we picked up one of the missing pieces of the puzzle, a second hand Sunbeam EM7000 which is a very nice machine: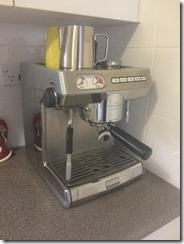 The result is a lot more beach and fun!
As we close out 2018 I'd like to send my best to all, and many happy returns for 2019.
If you need me I'll be somewhere close to here: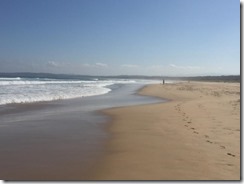 Best, R