This is a list of some of Rob's favourite places in the world.
1. New York City (Manhattan Island), New York, U.S.A
Of all the cities I've visited in the past ten years, New York takes the cake.  We visited a few weeks before Christmas in 2004 and it was a simply magical experience.   I'd love to live on Manhattan island and see New York through all four seasons.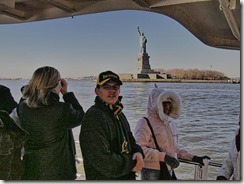 It seems to me to be a city that really never sleeps; there always seemed to be something happening.  We merely experienced the tip of the iceberg, I think there is something for everyone in this concentrated area of the U.S.  If I could only recommend you do one thing in New York it is this: use the Subway to cross to Brooklyn.  Then walk back to Manhattan across the Brooklyn bridge from Brooklyn.  Magical!
2. Vancouver, Canada
A former city we have lived in, we were lucky enough to experience Vancouver year-round.  Without a doubt, Vancouver is the prettiest city we've ever lived in.  It is clean, friendly albeit perhaps a tad expensive.  It comfortably melds modern living with a "get-back-to-nature" atmosphere, nestled right on the footsteps Grouse mountain.  You can experience skiing in about 30-40 minutes from downtown.  They say there is a postcard view from every room in downtown – and I believe it.
3. Rome, Italy
The Eternal city really lived up to its deserved reputation.  Besides being the former seat of power in the Mediterranean under Roman rule, Rome has a lot more to offer besides the stunning Roman ruins.  The history is amazing, and has to be seen to be believed.  However, Italian cooking in Italy is second to none, and whilst you take in the churches, the Colosseum and the Vatican (OK, technically the Holy See is in its' own country) you can sit down to a hearty Italian meal or superb gelato.  Getting around is simplicity itself.. most of the attractions are in the centre of town and only a short walk apart.
4. Bordeaux, France
Perhaps it is the appeal of French wine country, but Bordeaux really is wine and more.  A brilliant meld of French country cooking as well as the natural beauty of southern France makes Bordeaux (and the outlying areas) one of the most satisfying places we've visited in Europe.  It is really easy to get to Bordeaux (a 2 hour fast train from Paris) and the people are very friendly.  Say good bye to that world renown Parisian pomp and stuffiness, the citizens of Bordeaux were welcoming, happy, helpful and full of life.
5. Hong Kong, China
If you are looking for something exotic, and also for a spell of shopping in arguably one of the world's most competitive marketplaces, then Hong Kong is most definitely for you. Without many of the language barrier hassles of other large cities in the Orient, Hong Kong still benefits from it's long spell as a British colony making negotiation and general orientation that much easier.  It is a close call between Hong Kong and Singapore, but Hong Kong wins hands down for cuisine, geography and flavour.
6. Sydney, Australia
Finally, a shout out to one of our former home towns.  Sydney will always have a special place in my heart no matter how poorly governed the city is.  Sydney was first and foremost the first example of the "big city smoke" for a lad from small town Canberra.  It was always the "place to be" when I was growing up, and as I lived there for nearly ten years I can attest to the many exciting attractions and pastimes available to the tourist and resident alike. 
The beaches are world famous, so is the natural harbour which has to be one of the best in the world.  You are so close to the action – under an hour from the Blue Mountains, and the many examples of Australia's beautiful flora and fauna.  No trip to Australia can be complete without at least a few days exploring Sydney, from the mountains to the city and across the Harbour Bridge down to the acclaimed Sydney Opera House.
7. Athens, Greece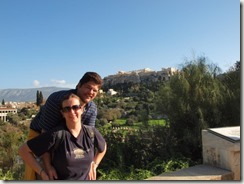 We admittedly only had one day in Athens, but it was enough to leave a very positive impression on us both.  Alike Rome, Athens has no shortage of historic significance, and the remaining structures are just as striking as the Roman counterparts.  We were completely levelled by the quality of the Greek cuisine – possibly one of the best lunches I've had so far – as well as the ambiance and vitality of the city itself.  We were lucky to visit on a late November day, guided by sunlight and beautiful weather.  A trip to ascend the Acropolis is highly recommended, as is a visit to the ancient Agora.
8. Hawai'i (The Big Island), Hawaii, U.S.A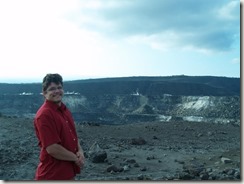 We spent nearly a week on the Big Island and as a result we were lucky enough to experience much of what the island has to offer.  Be it golfing, drinking coffee, surfing and spending hours on the beach, walking near live lava flows or visiting historic coves – the Big Island has it all.  Why anyone would spend weeks on Oahu or Maui is beyond me – Kona also has the big resorts, so there's something for everyone.
9. San Francisco, California, U.S.A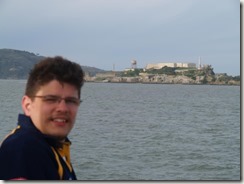 Another US location where we spent almost a week – SF is an amazing and dynamic place, framed by the famous Golden Gate bridge and the legend of the island prison of Alcatraz.  San Francisco is so much more, and requires a healthy investment of time to be fully appreciated.  Cable cars and Ghirardelli chocolate are just some of the advantages of a stop in this special city by the bay.
10. Barcelona, Spain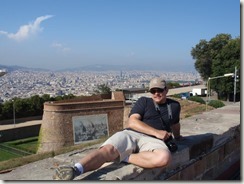 A city so nice, we've been there three times now!  Although we barely speak a word of Spanish, we manage to get by in this lovely Spanish seaside city.  This location has inspired generations of poets, artisans and artists to produce some of the world's most captivating work.  Picasso, Gaudi – are all household names, and all shared a decent amount of times as residents in this beautiful city.  Much of there work is still on display in Barcelona – in particular Gaudi – you can visit the ongoing construction of the Segrada Familia or Park Guell.