29/12/2016 – The return home.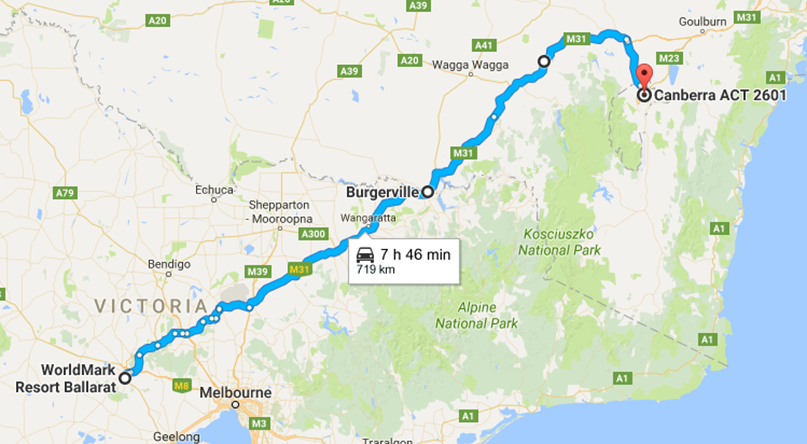 Unlike our drive down, we decided that we would bravely attempt driving back home all in the one day.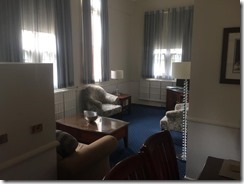 All cleaned up
We got up around 8am and had the car packed, and the room clear right on  9am.  With everything packed and the boys strapped in, we hit the road right on 9am and drove out of town via Daylesford.  Unlike the other three times we had been that way, we didn't stop this time, opting to prioritise our time/distance.  Before we knew it we were passing towns like Kyneton.
Fortunately for us, we were able to make great time as Damian fell asleep and Jake went into zombie mode with the iPad.  It wasn't until we were well on our way to Albury before we realised the time.  Another stroke of luck, the indirect route north east, took us through country roads with minimal traffic.
We didn't stop until we had reached the NSW border and the city of Albury.  We had been driving since 9am and made it into Albury just after 1pm, and we stopped for fuel, toilet usage and lunch.  We ate at a place called Burgerville; and managed to get back onto the road just before 2pm. 
Albury stop
About half an hour down the freeway, we swapped drivers and I drove from Albury to Gundagai.
Dog on the tucker box / Toni in transit
We finally made it home just past 5pm without any incidents.  It was a long day, but it was great to finally set foot back inside our home.
Here's the final record haul from all the crate diving..