At long last, a micro-holiday™
Preamble
For no obvious reason, we decided it was high time we got to some vacation.
It's been a long time, COVID notwithstanding – so much that I didn't even write up our last micro-holiday™ to Sydney last June.
We were originally going to stay at the Wyndham Dinner Plain (Victoria), but as the date drew near, we became a bit sheepish of the long drive, including over 2 hours of windy mountain driving.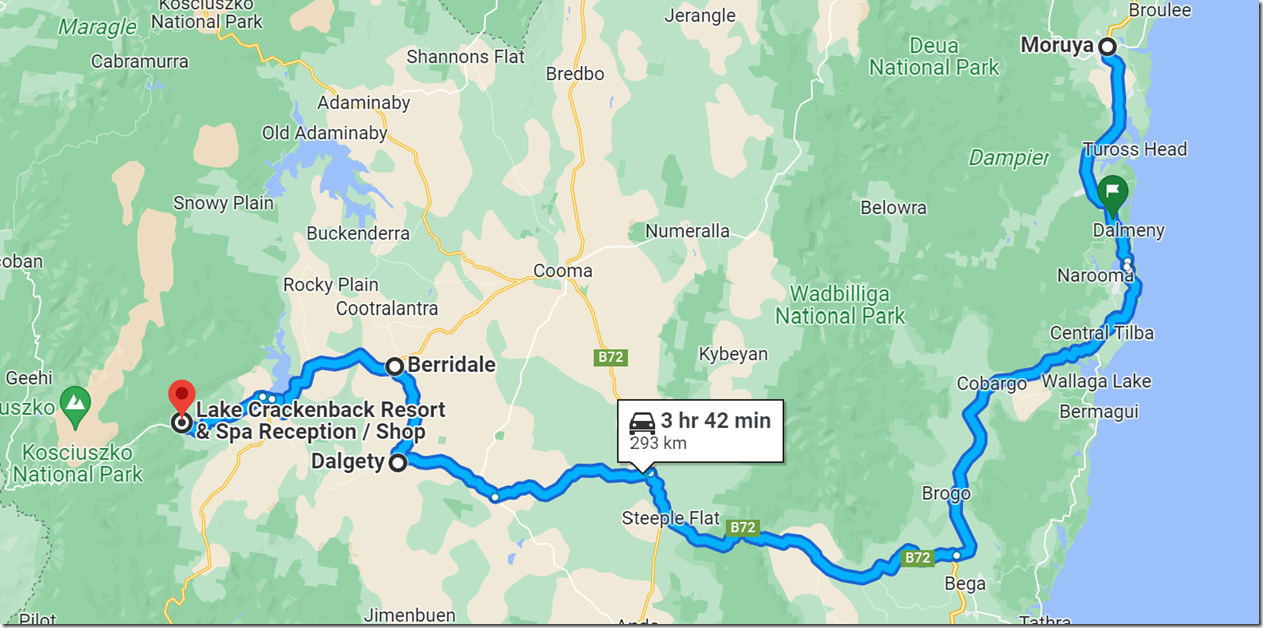 Instead, we cancelled, and I impulsively booked a 3 night stay in a mountain chalet at Lake Crackenback Spa & Resort.
In transit
We departed around 1pm and made good time south to near Bega, before heading west to Bemboka and on to Brown Mountain.
Uneventful trip via Brown Mountain
We had a smooth trip up and then proceeded north towards Nimmitabel. However, I pulled out Apple Maps, which unwisely advised us to head west just before the small town.
Unwise detour west of Nimmitabel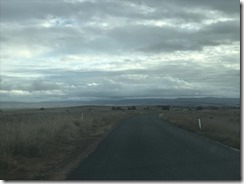 Ordinarily, we'd have head to Cooma and then on through Jindabyne, but following the stupid maps, took us onto roads with may potholes, eventually turning into gravel road. We continued on, with driving rain and close calls with locals at speed, including passing a wind turbine farm, before finally reaching the small town of Dalgety. We then turned north and made it to Berridale, and then joined the far superior quality road running from Cooma to Jindabyne.
Racing the dying light
Jindabyne/Lake Eucumbine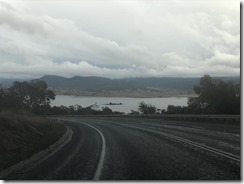 We pulled down passed Lake Eucumbene, and tailed into Jindabyne. The light started to fade as we made our way through and then on to finally reach our destination. We picked up our access cards and welcome pack at reception at around 4:30pm and followed the directions to our 3 night stay in a mountain side chalet.
You've reached your destination
Unpack, unwind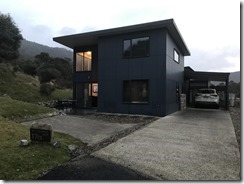 The chalet was quite a surprise – large, modern and situated on the other side of the lake. Inside, we found a living area with high ceilings, a mezzanine level with spiral stairs, and a gas powered fireplace.
We unpacked, then returned to the car and headed back to Jindabyne. There we had dinner at an Italian restaurant (Bacco Italian), who accommodated us without a reservation. I had a really great Caesar salad followed by tortellini pesto. We then stopped in at Woolworths to pick up food for the weekend, and then returned to Lake Crackenback to retire for the evening.