August 18th : Rome, Italy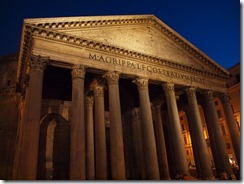 The Pantheon by twilight
Ah, Roma!  In our first day ashore we managed to canvas so many amazing attractions.  Our day started with a guided tour of the Vatican Museum, followed by the Sistine Chapel, St Peters Basilica and finally St Peter's square.
Toni inside St Peters Basilica      St Peters square 
Once we had checked into our lovely hotel (Hotel Artorius – Via del Boschetto 13, 00184 Rome, Italy)
, we visited the following, on foot!
All I can say right now is: "breathtaking!!"
Coliseum

Trevi fountain

Spanish steps

Pantheon

Piazza Navona
Inside the Coliseum                                 Rob views the Coliseum
Yes, it has been a feature packed day.. We are both totally beat.  Will update more soon.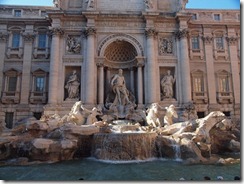 The Trevi Fountain