Boxing Day – 2018
Today we went up to Mogo to spend some time at Old Mogo Town.
We started off in town with milkshakes to appease D who didn't want to go to "the gold place". This took place at a candy shop called "The Middle".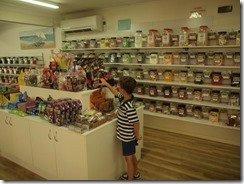 The candy store also has an extensive board game collection at the back.
We left and went up to the old town, and paid admission for our family of four.
It's quite a nifty set up, and there's a lot of buildings spread around to keep things interesting.
It's similar to Old Sydney Town but the buildings are understandably smaller, since it aims to replicate a 1850s gold rush town.
Our guide Corey was an animated and jovial fellow who had a lot of insights to share about the town and the history of the region.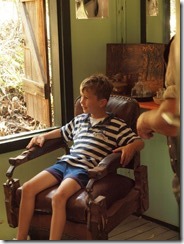 Jake volunteered for the barber's chair just before it was revealed that the barber doubled as the town medic.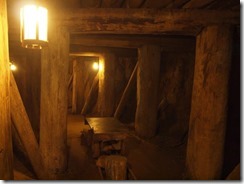 The mine is the remains of the original mine on the location.
Afterwards, the boys went through the Mogo Maze which is a part of the old town.
Later, we went back to Moruya for further garden work. In the afternoon we were visited by some local wildlife!