Prologue
This is going to take us back.. all the way to January of 2020.
It was a horrific start to ANY new year. With the bushfires and extreme toxic smoke, we had to get out.
Within the first two weeks of January I knew I had to get my family far away from the smoke and the festering crime surrounding us in Molonglo (ACT).
I had a slight ulterior motive, I must admit – I'd been considering relocating us all to live in Tasmania (we later chose the NSW South Coast instead), but before we went that far, I needed the family to see it first.
I posted some annual leave and made plans to take the family south….
Flights
21/1/2020 – [QF] Canberra – [Jetstar] Melbourne – Launceston
28/1/2020 – [QF] Launceston – [QF] Melbourne – Canberra
Accommodation
21/01/2020

LST

Mantra

Charles Hotel Launceston

22/01/2020

LST

Mantra Charles Hotel

Launceston

23/01/2020

LST

Mantra Charles Hotel

Launceston

24/01/2020

HBRT

Seven Mile

Beach

25/01/2020

HBRT

Seven Mile

Beach

26/01/2020

LST

Rosevears

Hotel

27/01/2020

LST

Rosevears

Hotel

28/01/2020

LST

Rosevears

Hotel
Day 1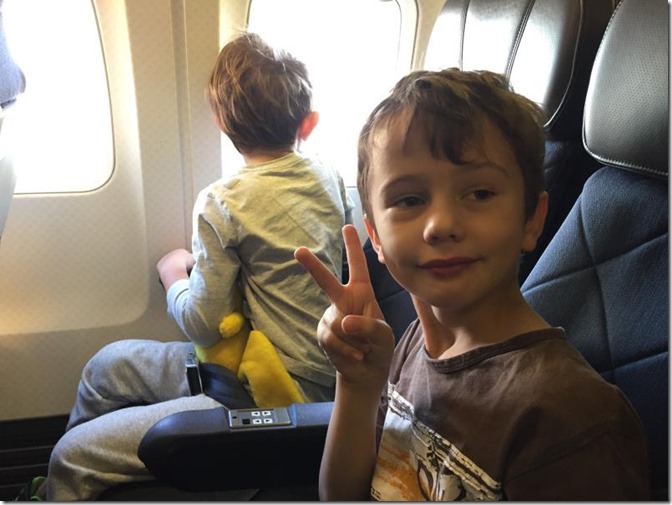 Well, it started off as well as can be expected. We made it to the Canberra airport and boarded the flight to Melbourne via Qantas with no issues. The boys, naturally excited to be flying again. The problems started when we landed in Melbourne.
Never Fly Jetstar
They pulled a 4 HOUR delay (of a 1 HOUR flight) on us. Claimed some sort of issue with the plane and for some bullshit reason, the f*ckers couldn't just bump the flight order back. Some crap about having to fly a plane up from Hobart(??) of all things. The huge upside was that as a Platinum Qantas frequent flyer, I was able to check all of us into the Melbourne Qantas Club for a good portion of the balance of the delayed stopover, but it's hard to keep two kids entertained for hours on end without it being ultimately disruptive.
The thing is just how "business as usual" it was for these soulless JetStar ghouls. Apparently a four hour delay without notice is just the cost of flying budget.. or something. I felt bad for those who did not have a plush lounge to hang out in. Jetstar didn't even give out any meal vouchers or any kind of compensation to ease the hours of delay.
At any rate, a full hour after the original estimated departure, we finally got on the damned plane and departed Melbourne. By the time we reached our destination in Launceston, we lost the balance of the day.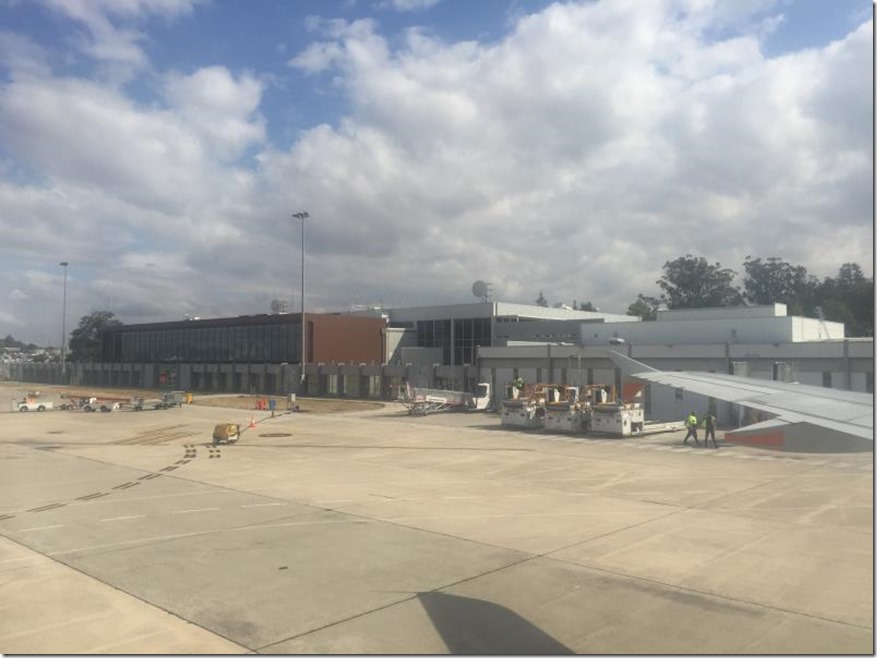 We picked up the hire car and loaded our bags.. and drove into town. Launceston is a pleasant, nicely distributed town and easy to drive through. The hotel (Mantra Charles Hotel) was situated opposite the main hospital, and after we checked in, we went to address overdue dinner concerns.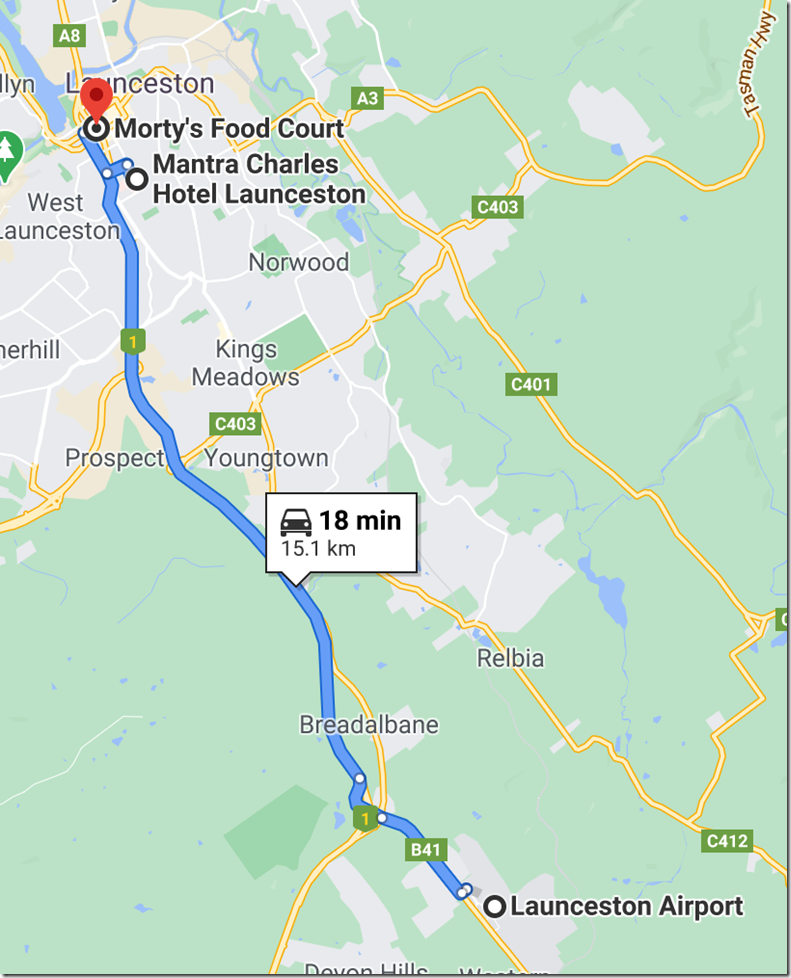 We found a place called "Morty's Food Court" in the centre of town, and we were able to each choose slightly different cuisine. I had some Japanese, from memory. We took a quick stop at a local Coles for supplies and then that was it for the night.