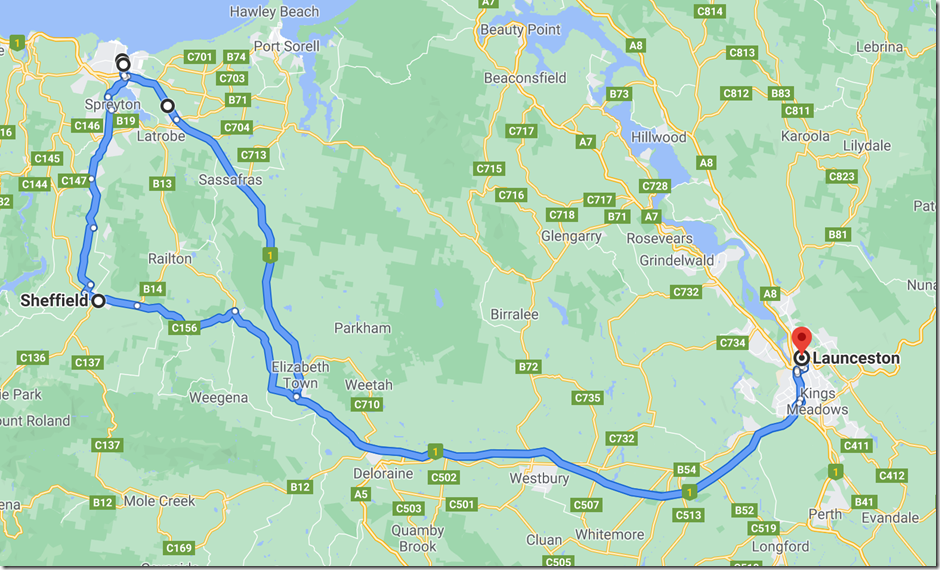 Our next full day
started off with breakfast in our room, and culminated in a relatively early start. Toni had heard about a chocolate/truffle factory north east of Launceston near Davenport (where the Spirit of Tasmania docks). So we jumped into the car and drove out. The journey was uneventful – the weather not enticing though.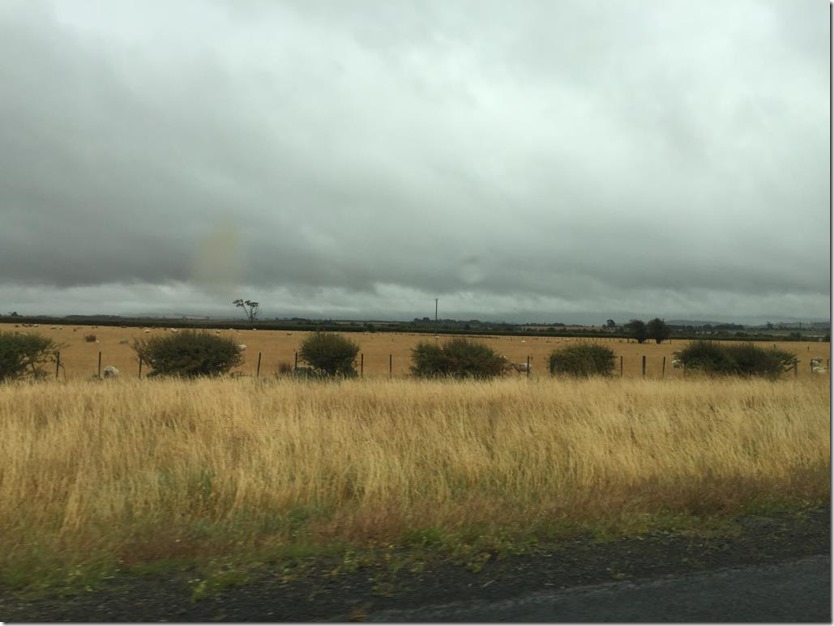 We reached the House of Anvers with little issue, except for where to park. Initially we pulled in and parked outside the shop – time limited parking – so we moved the car to give us more time to spend inside the house itself. It was very popular. No tables were available, if we'd wanted to order drinks, so we just looked at the displays and doubled back to buy chocolate & truffles from the store outside.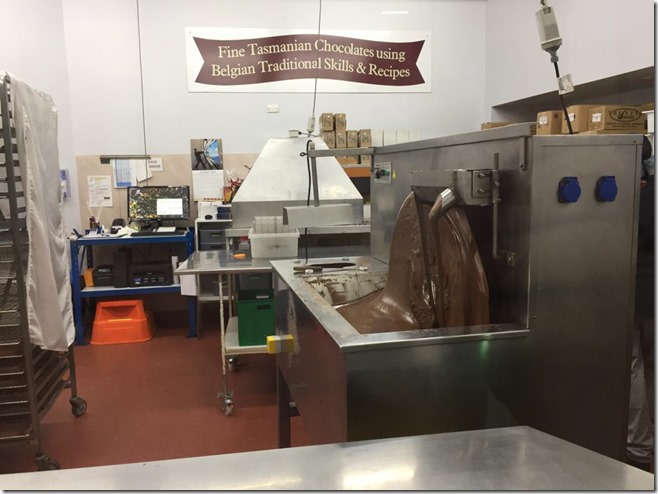 The next stop – a location found via VinylHub – an antique centre in nearby Davenport. Whilst Toni and the boys hunted to their tastes, I located a trove of mixed vinyl/LPs. The hunting was.. limited.. I bought 2 LPs at modest prices, but nothing spectacular. We decided to stay in the area for lunch as it was that time by this stage.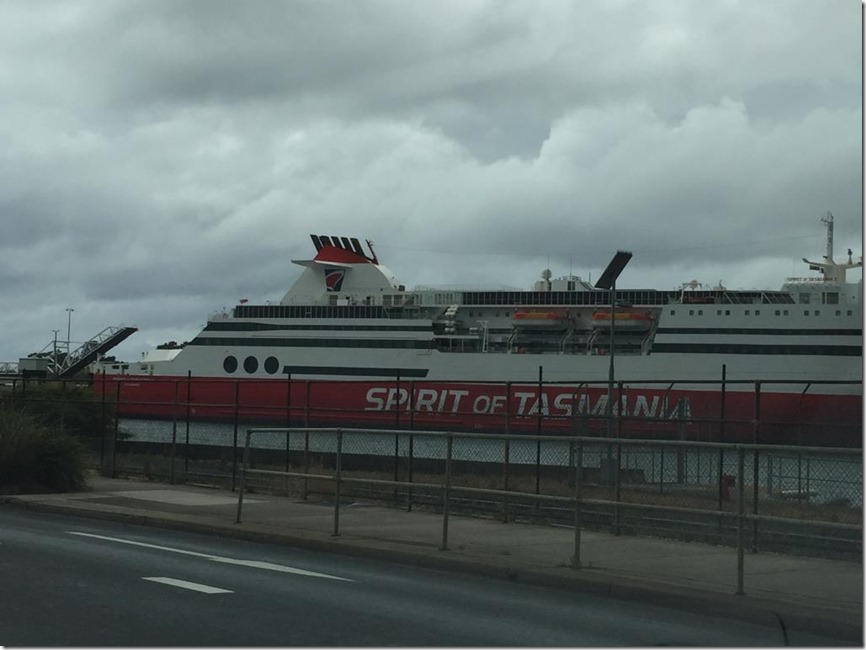 Weather turning to slight rain, we ate at a place called Stonies Cafe which in all honestly was better than I gave it credit for. Davenport is a bit of a bleak place. There was life, but it was a bit muted. Nothing really remarkable, but nothing you'd go out of your way to visit. I suspect it serves just fine as the gateway to Tasmania via the famous shipping. I had a look in some of the Ops shops, but there wasn't much really to look at. The weather was increasingly turning cold, so we eventually bundled back into the car – where to next?
Sheffield
Another VinylHub stop – a place to the south, an emporium of curios with a rumoured decent LP/vinyl range.
So we make our way south and pretty much directly to the destination I have in mind – about 100kms from famous Cradle Mountain – which is not hard to see in the distance. Alas, as we reach the emporium, it is inexplicably closed. We toil for about 15-20 mins, but there is no sign that the proprietor is returning, and no answer to the store's phone. Bummed.
Well, it's not like there wasn't some amazing art work to discover. Sheffield boasts an impressive array of Trompe-l'œil artwork – the town is practically covered in wall to wall art. We had a light meal mostly to stay warm, and Toni investigated additional clothes for the boys at a shop here. Eventually, we were back on the road and heading back to Launceston.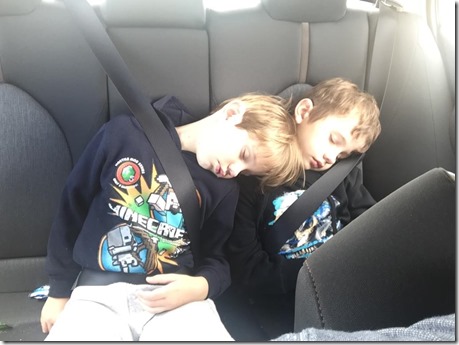 Unsurprisingly, once back at the hotel, we all decided on some R&R. The previous night whilst stalking dinner options, we'd spied a Japanese restaurant just down the road from the hotel. We couldn't get in at that time, but we decided to make a booking for the next night (tonight).
Kosaten Japanese Auto-train
In what would be the highlight of the day, we had a positively inspired Japanese dinner in a fancy and almost thematic setting. We were led down some stairs and across a darkened main room past private rooms, up some more stairs to arrive at a booth style setting. The orders all done via small touch screen computers at the end of the table. You submitted an order, and when ready the food zoomed from the mitchen to your booth via a rail system.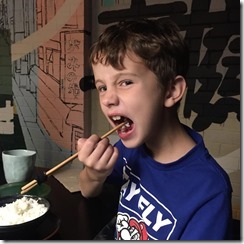 We over ordered.. but it was really good quality and tasty food.
Afterwards, we walked off our meal by heading further down the street to Prince's Square.
We also walked a bit further into town to look at the older style buildings. It is really quite a charming setting, it reminded me of the 1980s and of inner city Sydney suburbs like Annandale where the businesses were in townhouse style settings, close to the curb.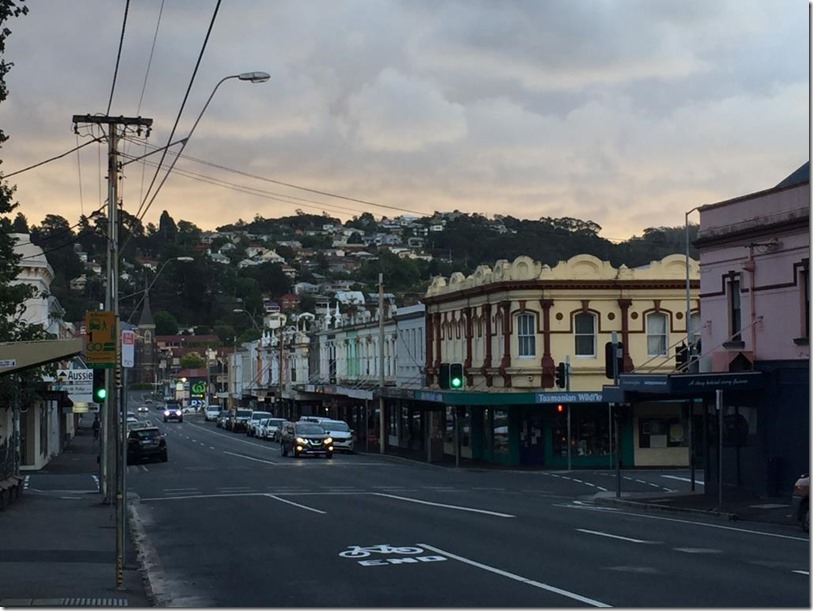 As the sun began to set, we made our way back to the hotel to retire for the night.
Meanwhile… elsewhere
It was hard not to think about what we were avoiding by being in Tasmania. While we were away, we were hiding ourselves from what might happen on the NSW South Coast. The threat from New Years had not gone away, despite our timely exit on the 30th of December. In fact, it was to play out regardless of what we did.
Here is the situation facing our holiday home in Moruya at the same time we were holidaying (researching) Launceston:
By 7:30pm the fire front had crossed the Moruya river and tore south east almost directly for our weekender on the outskirts of town…