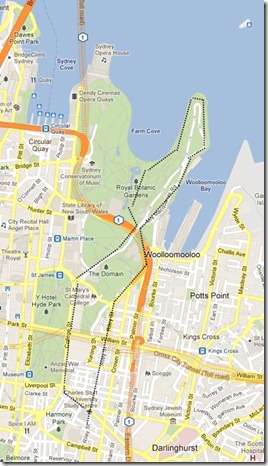 Today we went on another walk around the Sydney central
district. Enjoying a stunningly beautiful afternoon, with a light
breeze and a warm, blue sky, we left Riley and Oxford streets and
headed north towards the alluring harbour.
Our journey led us down a steep incline from Oxford, walking past
cute little terrace houses until we hit William street, where we
continued onwards to reach the fringes of the Domain.
Here we walked parallel with the road, north still, crossing up
along a path leading to the south east side of the Art Museum. We
took in the sight of a large pair of matchsticks, as well as
entertaining views east across Woolloomooloo and the famous
Finger Wharf.
From here we walked north and down past Andrew (Boy) Charlton
swimming pool and out onto the Lady Macquarie Bush Walk. We
walked the track around the edge of the headland, feasting our
eyes on the brilliant bush flora dotting the edge of the harbour.
From here we walked west, tracing the lines of the harbour until
they met that famous skyline featuring the Sydney Opera House
and the Sydney Harbour bridge, just as the sun had begun its
descent into the distant west.
At this stage, we started to head south, through the Botanical
Gardens at a leisurely pace whilst watching Sydneysiders lazing
by the harbour side, reading or basking in the sun.
We saw a few weddings in progress, and a few bridal parties being photographed as we made our way back past the Art Museum and up across past St Marys Cathedral, opposite Hyde Park. We crossed William street again, with the famous Kings Cross Coke-a-Cola sign shimmering in the distance, east of us.
Before long we were back at Oxford street and on our way back home. A nice, relaxed pace two hours, with a few photographs as mementos of the glorious Spring day in Sydney.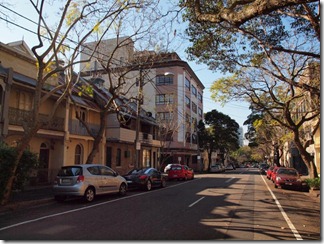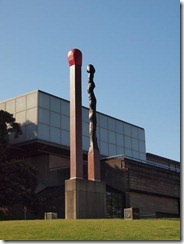 The North end of Riley Street / Outside the Art Museum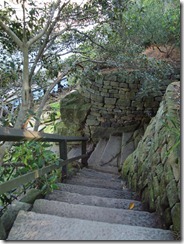 Descending down to the harbourside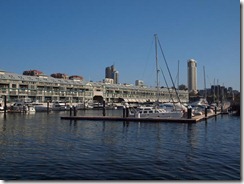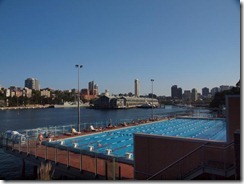 Finger Wharf and Marina / Andrew (Boy) Charlton Swimming Pool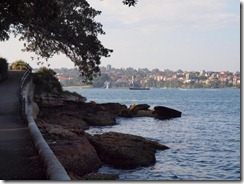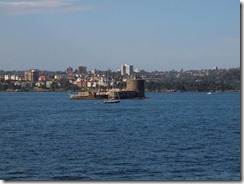 Harbour side near Lady Macquarie's Chair / Fort Dennison (Pinchgut Island)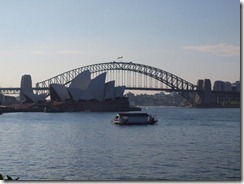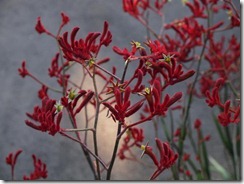 The Iconic Opera House and Bridge Combination / Sturt's Desert Pea (Botanic Gardens)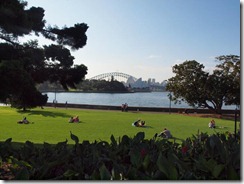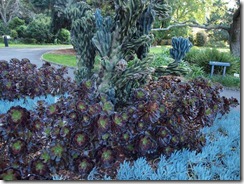 Sydneysiders relaxing at Farm Cove / Sydney Botanic Gardens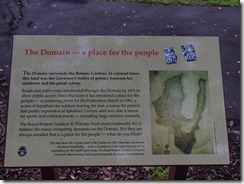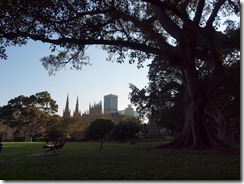 Public Domain Exists / View to St Marys Cathedral