August 6th : London, United Kingdom
Well, we have landed in a gloomy grey London where it has been raining for sometime.  Today has a chance for sunshine so we have been told, however at least at 6:30am it is overcast and dull.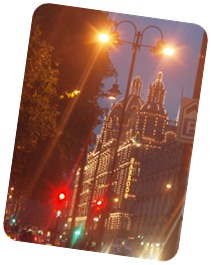 We will be heading down for a traditional English breakfast at around 7am before meeting up with a friend of ours, Matt Devenish, at around 8:30am.
Before we get into the rest of the day's itinerary, let's have a quick recap of yesterday's 30 hours of travel.
We departed from Brisbane International at midnight on the 5th of August flying Thai airlines.  The flight itself was delivered without hassles, but the in-flight food caused one of is to be ill.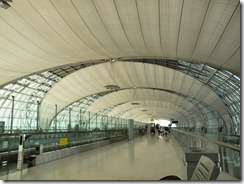 Arriving in Bangkok, we ended up walking at least 1km from  the arrival terminal to the departure terminal for our connecting flight – the airport is massive. 
However, the wait was a very, very long (and boring) six hours at which time we both managed a little bit of sleep. 
There were no food or retail outlets in the departure wings and you couldn't return to the concourse area once passing security.
Eventually we boarded for our twelve hour flight from Bangkok to London which was in a 747 which was easily older than Toni or myself.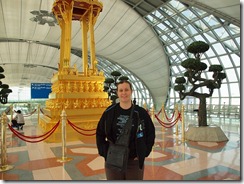 We endured more questionable food but an otherwise smooth flight and landed in London on time at 6pm (local) at Heathrow terminal 3.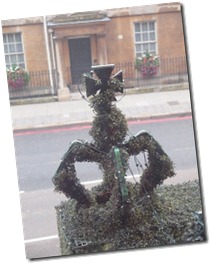 The baggage claim area "ate" Rob's (and three other people's) bag (it fell off the conveyor belt) but it was eventually put back on, and we almost missed our airport pickup (it ended up costing us an extra 10 pounds).
We checked into the Rubens at around 9pm, freshened up and ate on Victoria road before turning in for the night.
It is almost 7am and we are getting ready for our first day in the heart of London!  Stay tuned for more blog posts while we can achieve Internet access!
R and T